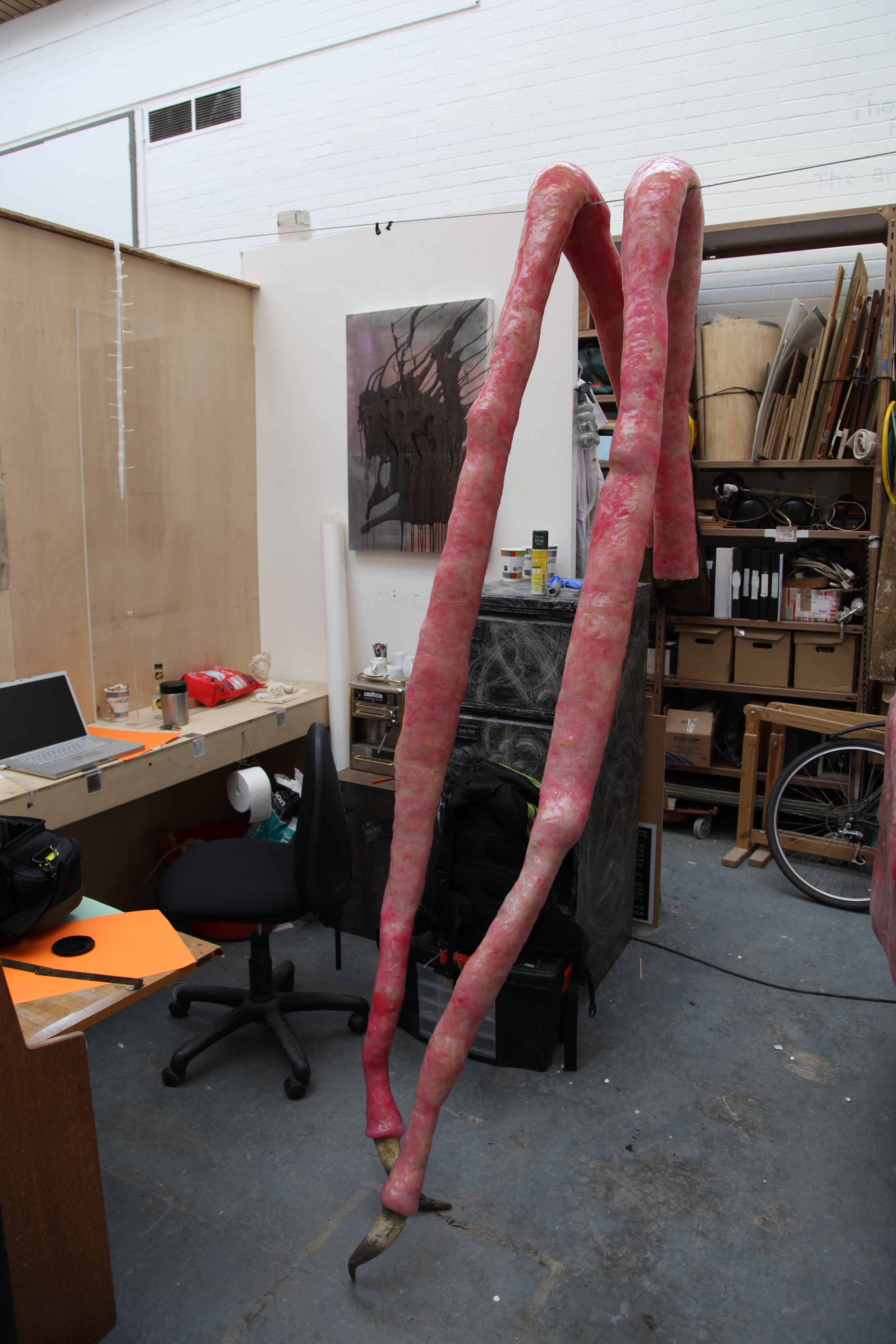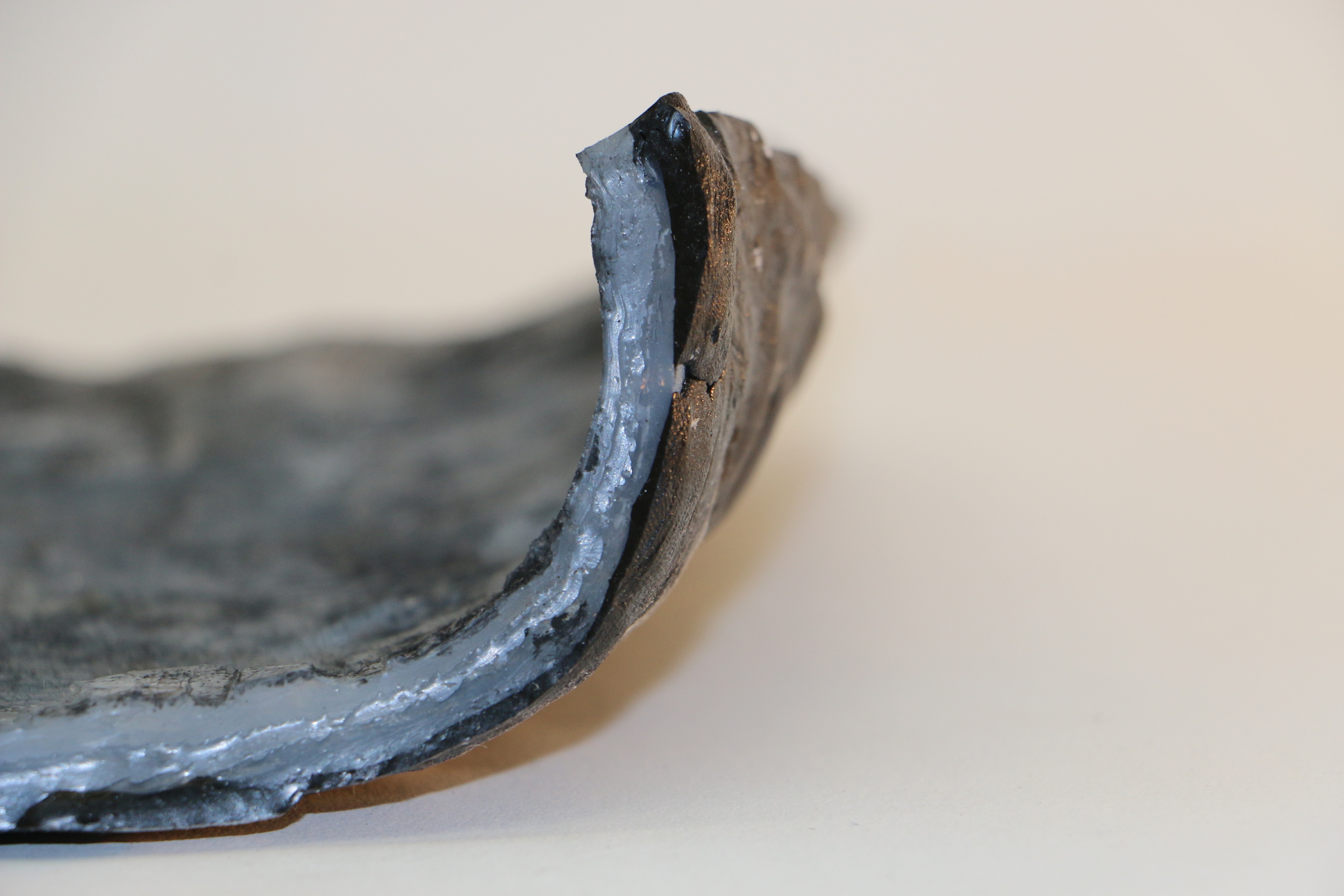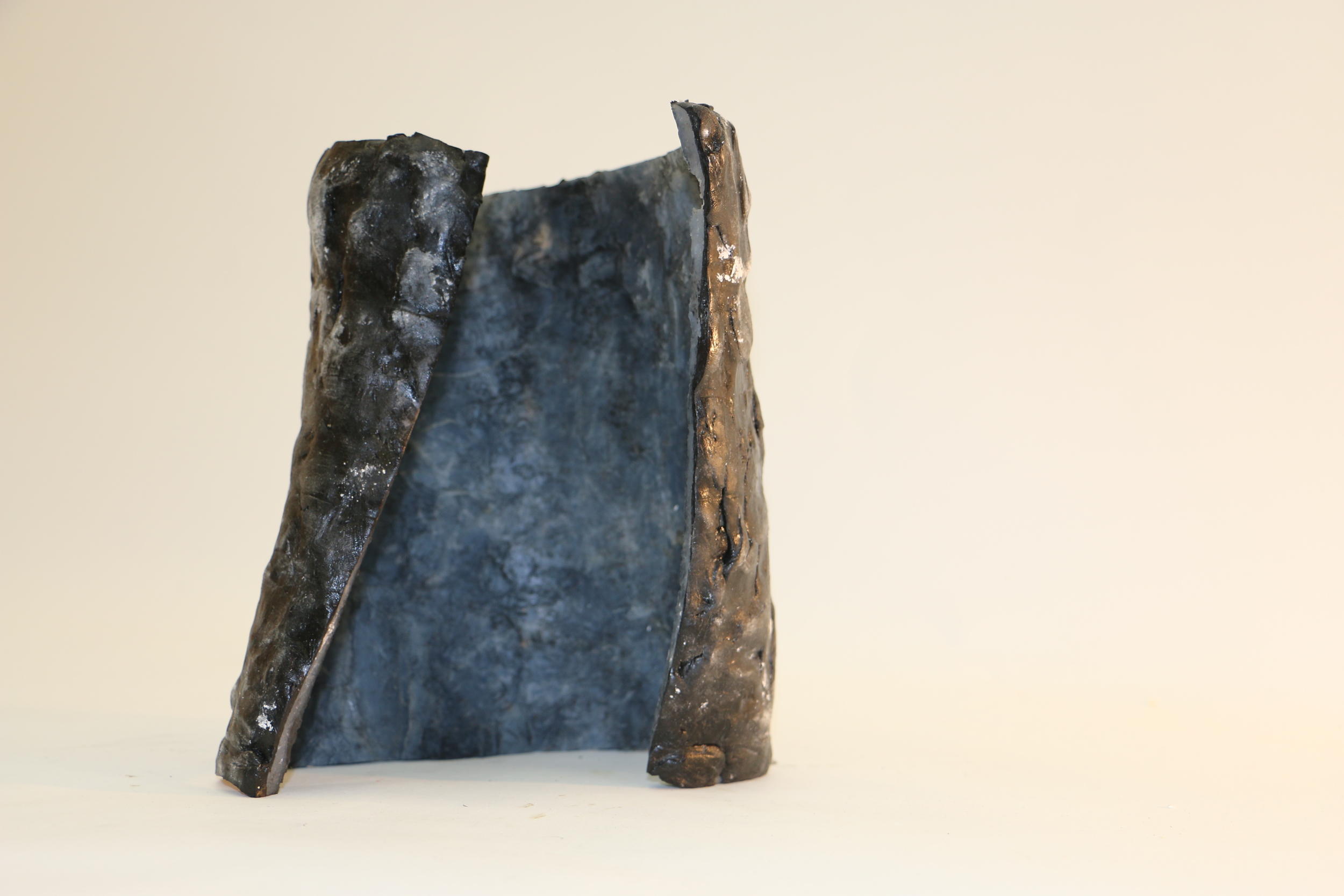 Death mask / Totenmaske
Kielder forest is a man made forest with an industrial purpose. I saw the felling or better the harvesting of a 60 year old part of Kielder forest. What took 60 years to grow was cut and ready for transport in one minute. I wanted to create a physical thing from those 60 years of standing and growing. The production of a death mask with two layers of silicone was the answer.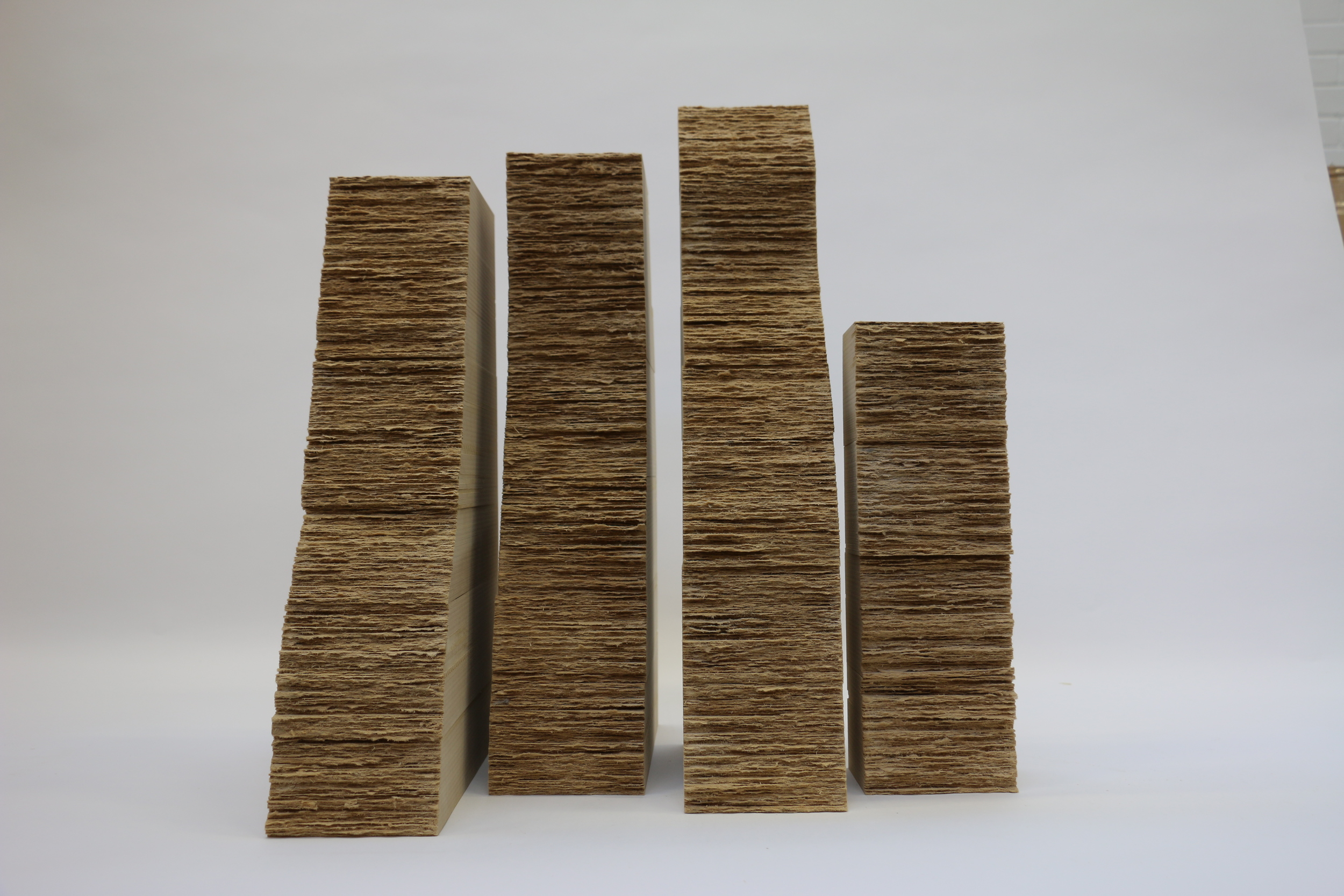 The skip and me. Forever, I have had a great joy to give something, which has been thrown away a second life. There was quit a big number of MDF boards in the University skip. So I took them home, hoping they could serve me for something. At the same time I thought this was not a good idea and it will land in the skip again. Nevertheless I tried to create something out of them. First I was interested in the possibility of bending the boards. Most of them broke. I realised that the site of fracture was very interesting. MDF with all its component is about the furthest away from real wood. But this surface reminded me in colour and structure to rotten tree structure. This sculpture can be situated within Arte Povera as the material of the sculpture is made of an everyday material, which claims no beauty. At the moment of time I do not know where the further development of this work should go. May be I have to take it out to the forest or in to a white cube environment.